DWC Completes Sale Of Two Partially Completed Beverly Hills Homes
DWC is seeing more "broken" construction sites — both in the single-family, multi-family, and commercial development markets — on the heels of several pandemic-driven factors, such as supply chain disruption, skyrocketing material costs, and an ongoing labor crunch. Many will require expert assistance to restart and recover value for stakeholders, and DWC is a leader in providing the Real Estate Advisory & Fiduciary Services in these scenarios.
A DWC success featuring our unique expertise both as a developer and receiver is the October 2021 sale of two partially-completed luxury residential construction sites in Greater Los Angeles. 
"This was a unique property in Beverly Hills, but broken construction is not unique," says DWC Senior Managing Director Ryan Baker, who was appointed as Receiver on behalf of DWC for the assignment. "It is starting to happen more and more across property types." 
The Paul McClean-designed homes are located on adjacent properties along Laurel Way in Beverly Hills, Calif., with sweeping views of Los Angeles and the Pacific Ocean. The properties were originally purchased by a Canadian developer who later defaulted on his loan.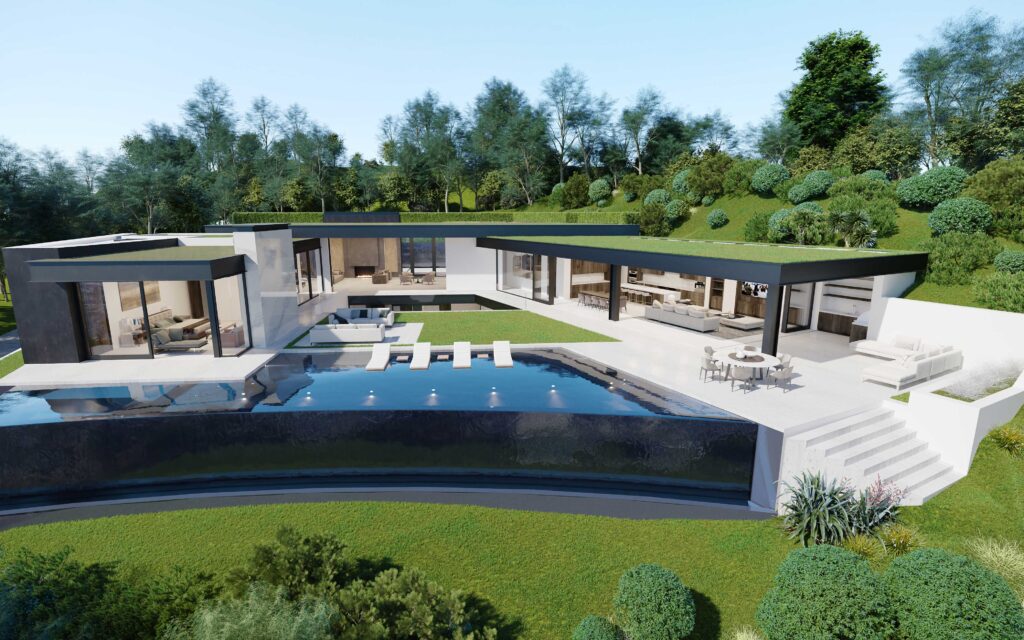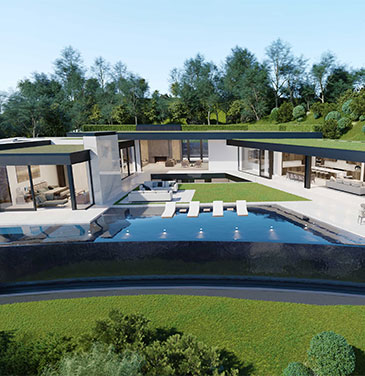 With over $20 million already invested into the properties, and an 8-month stall on construction, the DWC team was able to remobilize contractors, renew a sophisticated owner-controlled insurance program, and preserve valuable permits on the verge of expiration. During the process, the properties were listed via a Receivership sale to maximize recovery to the estate.
DWC was appointed receiver in 2020. With our dual expertise as a developer and fiduciary, extensive real estate experience, in-house construction management capabilities, and acumen managing permits and the court system, our team seamlessly continued construction and eventual sale of the properties this October. 
The Rise of Broken Construction Scenarios: 
How DWC Created Value Through Receivership for a Partial Construction Project
The Laurel Way properties are just one example of the many projects in the months and years to come that will require the assistance and expertise of an experienced receiver to realize completion and return to the lender. 
Through DWC's leadership, the partially completed Laurel Way properties were sold through a court-supervised receivership sale process for a combined total of $27 million following strong interest in the sites and multiple sale offers. 
The work required to complete the sale was significant, with myriad problem resolutions throughout the course of the assignment, including: 
Negotiation of a payment plan with existing contractors and subcontractors who were owed millions for work completed prior to the receivership
'Drying-in' the property to protect the homes' structural elements including completing the roof, water-proofing and exterior glazing
Renewing an owner-controlled insurance program and building permits on a tight timeline following an 8-month lapse in construction
Successfully working with the title company to remove 22 liens on the properties and receiving an order to sell the property free and clear of one remaining lien attached to the sale proceeds
Working with the court to authorize the receiver's ability for final sale of the properties 
Marketing the property and negotiating the final purchase price, which gained $8 million during the sale process due to competing offers
---
If you or your contacts are seeking problem resolution or receivership and fiduciary services, please 
contact us
 to learn more about how DWC may assist.