2017 Newsletter: CEO's Message
This letter is featured in the Fall 2017 Newsletter. To view the full newsletter click here.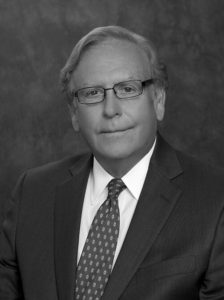 As the year draws to a close and we look to the New Year, I am energized by the company's focus on opportunities presented by the nation's impending Age Wave.
Our real estate group has launched DWC's first senior housing community, a 111 unit assisted living and memory care community in San Diego's Otay Ranch. After years of due diligence, we feel well prepared to expand this initiative over the next five to ten years.
On the fiduciary side, the firm has launched a new practice area we call DWC Legacy Division. Capitalizing on our 30-year pedigree in real estate and fiduciary expertise, we plan to assist our clients – and the clients of our professional colleagues – in managing the coming wave of wealth transition between generations.
To help propel this new venture, we have welcomed a new President to Douglas Wilson Companies, the esteemed counselor John L. Morrell, long-time managing partner of San Diego's Higgs Fletcher & Mack. John's experience and expertise have added tremendous value to our fiduciary, legacy and workout groups.
As the holidays approach, we send best wishes for good health and prosperity. We are grateful for the honor of working with you as problem solvers and collaborators, and we thank you for your ongoing relationship with Douglas Wilson Companies.
Sincerely,
Douglas P. Wilson
Chairman | CEO